Posts for tag: orthodontic treatment
By Twelve Corners Orthodontics & Pediatric Dentistry
January 05, 2019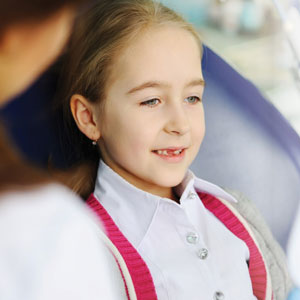 While orthodontists can effectively correct most poor bites (malocclusions), some can be quite complex requiring much time and expense. But there's good news—we often don't have to wait on a malocclusion to fully develop if we catch it in time. Thanks to interceptive orthodontics, we may be able to intervene much earlier and eliminate or reduce the degree of difficulty with treatment.
Interceptive orthodontics is a group of techniques and devices used in early childhood to help deter a possible malocclusion. Here are 3 ways this approach could make a difference in your child's bite development.
Guiding jaw growth. On a normal-sized upper jaw, the permanent teeth usually have ample room to erupt. Not so with a smaller jaw: incoming teeth become crowded and may erupt out of alignment or too close to each other. Orthodontists often use a device called a palatal expander to aid an under-sized jaw in its development. The device fits along the roof of the mouth between the teeth and applies gradual outward pressure on them. This encourages the jaw to widen as it grows, thus providing more room for erupting teeth to come in properly and decrease the chances of obstructive sleep apnea in the future.
Reshaping and repositioning jaw bones. An overbite can occur when the jaws aren't properly aligned, often due to poor muscle and bone development. This is where devices like the Herbst appliance are useful. Its hinge mechanism encourages the lower jaw to grow further forward. The jaws can thus develop in a more normal way, minimizing the development of a malocclusion.
Maintaining space. Primary ("baby") teeth are important for dental development because they help guide future permanent teeth to erupt properly; they also keep nearby teeth from drifting into the intended space. But when a primary tooth is lost prematurely due to disease or trauma, the space can become vulnerable to this kind of "drift." With a simple mechanism called a space maintainer we can hold open the space created by a prematurely lost primary tooth until the permanent tooth is ready to erupt.
These and other techniques can help stop bad bites from developing in young children, minimizing or even eliminating the need for future orthodontic treatment. That means a healthier mouth for your child and less impact on your wallet.
If you would like more information on interceptive orthodontics, please contact us or schedule an appointment for a consultation. You can also learn more about this topic by reading the Dear Doctor magazine article "Interceptive Orthodontics: Timely Intervention can make Treatment Easier."
By Twelve Corners Orthodontics & Pediatric Dentistry
November 16, 2018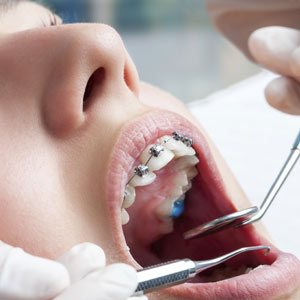 When designing your new smile, we have a lot of options for changing how individual teeth look: from whitening discolored teeth to replacing missing teeth with life-like dental implants. But the problem may not be how your teeth look — in fact, individually they may look perfect. If they're not straight, though, your smile won't be as attractive as it could be.
We can address a poor bite (malocclusion) through the dental specialty of orthodontics. By moving misaligned teeth we may be able to transform your smile without any other dental work, or it could serve as a more solid foundation for other cosmetic enhancements. To find out if orthodontics can make a difference for you, you should begin with an initial visit to your general dentist. A thorough dental examination will enable them to tell you if correcting your bite could be a good option for you. If it is, they'll most likely refer you to an orthodontist, a specialist in treating malocclusions.
The orthodontist will also perform an evaluation and get as complete a picture as possible of your particular bite problems. This examination will also include checking jaw growth and development in younger patients, how the affected teeth align with other teeth, and if your current bite is having any effect on the jaw joints. This will provide a good overview of not only the malocclusion but how it affects the rest of your mouth.
With this detailed analysis, they can then advise you on the best course of treatment. Most malocclusions can be corrected with braces or, increasingly, clear aligner trays. In certain situations, though, more specialized approaches may be needed, such as isolating only certain teeth for movement.
While orthodontic treatment takes time and can be expensive, the end result can be amazing: an improved bite that not only enhances your appearance but improves function and long-term health. Along with other cosmetic enhancements to your teeth and gums, orthodontics can give you a new sense of confidence in your smile.
If you would like more information on improving your smile with orthodontic treatment, please contact us or schedule an appointment for a consultation. You can also learn more about this topic by reading the Dear Doctor magazine article "The Magic of Orthodontics."
By Twelve Corners Orthodontics & Pediatric Dentistry
June 29, 2018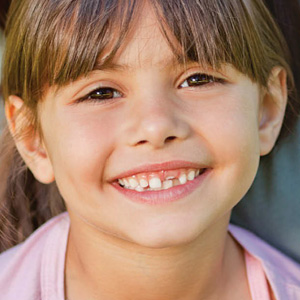 Somewhere around age 6, your child's primary (baby) teeth will begin to give way to their permanent set. If all goes well, you'll notice all the front teeth erupting in the right position: the top teeth slightly overlapping the bottom and all coming in without crowding.
Sometimes, though, the process doesn't occur as it should and a bad bite (malocclusion) may develop. You can get a head start on treatment if you know what to look for. Here are a few problems for which you should see a dentist — or more likely an orthodontist — for a thorough evaluation.
Spacing problems. Teeth should normally come in right next to each other without a noticeable gap. But if you notice excessive space between the permanent front teeth especially, this may be an indication there's a discrepancy in size between the teeth and the jaws. At the other end of the spectrum, if teeth on the same arch appear to overlap each other, this indicates crowding in which there's not enough space for the teeth to erupt properly.
Bad bites. Malocclusions can take different forms. In an underbite, the front bottom teeth bite in front of the upper teeth. If there's a noticeable gap between the upper and lower teeth when the jaws are closed, this is known as an open bite. Front teeth biting too far down over the lower teeth is a deep bite and could even include biting into the soft tissue of the hard palate. Cross bites can occur in either the front or back teeth: if in the front, some of the lower teeth will bite in front of the upper; if in the back, some of the lower teeth bite outside the upper rather than normally on the inside.
Abnormal eruptions. You should also be alert for protusions, in which the upper teeth or the jaw appears to be too far forward, or retrusions, in which the lower teeth or jaw appears to be too far back. You should also be concerned if permanent teeth erupt far from their normal position — this is especially likely if the primary tooth was also out of position, or was lost prematurely or not in the right order.
If you would like more information on monitoring your child's dental health, please contact us or schedule an appointment for a consultation.